Create original your dictionary.

Easy to share your dictionary as website.
Also, Your dictionary have JSON API automatically
Your dictionary can be maintained on GitHub.
Your dictionary can be Open Source and You can fork existing dictionary.
You can start by just 2 steps:
Fork proof-dictionary repository
Enable gh-pages on your repository
For more details, please see Get Started.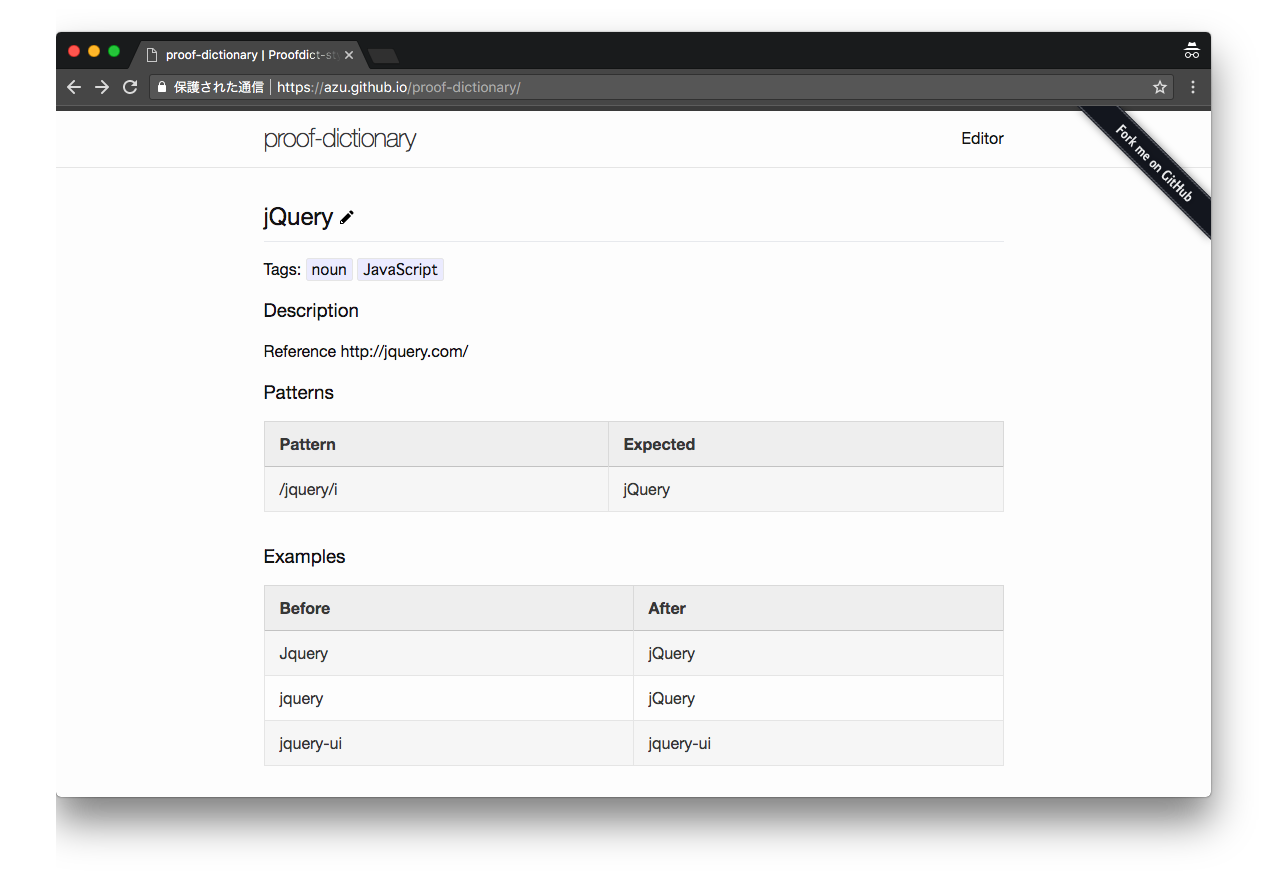 You can use your dictionary with textlint.
textlint is a linter tool for natural language. It can check your text(Markdown, text, html etc..) with your dictionary. Also, it can fix your text automatically.
For more details, see textlint-rule-proofdict and textlint.